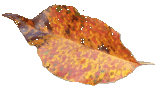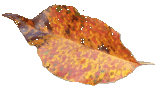 BOGGY BROOK OUTFITTERS

207 331 4245


Main Lodge

At Boggy Brook Outfitters, we provide our guests with high quality lodging. The Lodge is set in a quiet cove on Branch Lake in Ellsworth, Maine. 

THE LODGE AND THE PROPERTY IS STRICTLY NON-SMOKING.

ALSO PETS ARE NOT ALLOWED IN THE LODGE OR ON THE PROPERTY

The Lodge is fully equiped with the following:

T.V. with Satellite in bedrooms and living room

Gas Stations / Stores within 15 minutes away



Website Designed by, using Intuit Sitebuilder by Homestead

CAMP

Rustic 1 bedroom 1 bath camp with 2 lofts. Generator for power and running water.

Full Kitchen

Full Bath

Cell Coverage

Gas Station/Stores within 10 Minutes

You must bring your own bedding/sleeping bag

NON SMOKING