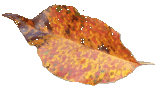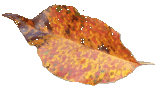 Website Designed by CJD, using Intuit Sitebuilder by Homestead

Member of the Following:

Maine Professional Guides Association 

Sportsman Alliance of Maine Life Member

Maine Trappers Association

National Rifle Association

Maine Sporting Camp Association

North American Hunting Club Life Member

Ducks Unlimited

Boggy Brook Outfitters is a local Maine hunting guide company.  Boggy Brook Outfitters uses the tradtional ways of hunting, but also implements new ideas that maximize success rates. This is a father and son guiding operation. Jesse's son, Christopher, is also a registered Maine hunting guide at Boggy Brook Outfitters. He has valuable knowledge and experience in our Maine woods and on our waters from enjoying it with his dad since he was very young. Hunting and fishing have always been, and continue to be exciting family times together. So many great memories have been made together while spending time in our state's great outdoors!  We look forward to serving you with your hunting and fishing needs, and feel confident that great memories will be made during your adventure.