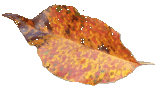 BOGGY BROOK OUTFITTERS

Maine Master Guide

207- 331 - 4245

At Boggy Brook Outfitters, we are a full service Maine hunting and fishing guiding service. We provide fully guided Maine  bear hunting, deer hunting, turkey hunting, and Maine moose hunting with a registered master Maine guide. We also provide freshwater fishing trips, Spring  Summer, Fall and Winter



A Letter From the Owner:

 Boggy Brook Outfitters is a Maine guiding outfitter that guide only a limited number of people. By keeping it small, we can ensure a better overall hunt or fishing trip. Larger outfitters guide many guests at a time, and this causes them to lose the personal feeling. Not only is the personal feeling kept here at Boggy Brook Outfitters, but it is also the individual attention that we can provide.

                                                                                                   Thanks,

Master Maine Guide

Jesse Derr

This review comes from a verified BookYourHunt May 2022

Hard season!

 10.0 of 10

Was a really hard season in New England this year. Jesse work so hard to get me and my daughter on a bird. Last morning he got it done! He was so friendly and knowledgeable. We learned so much from him. Highly recommend!​

Website Designed by, using Intuit Sitebuilder by Homestead

 Maine Bull Moose Hunt

Guaranteed Permit No drawing 

1 hunt may be available for the fall of 2024

Cost includes the bull moose permit in a prime northern Maine hunting zone 6,

Lodging and all meals 

Call or e-mail for more details or to be put on the list.

207 331 4245